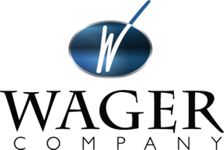 Full range of highly accurate meters to measure the opacity of diesel engines under SAE J1667 and many different test criteria:
Portable equipment for vehicles: trucks, buses, cars... even locomotives!
In-line systems for use in engine dynamometer systems.
Transmissometers used in the stacks of ships and industrial applications.
Model RHW 1.0: Remote Wireless Smoke Opacity Meter
Wager is proud to offer a new remote handheld wireless smoke opacity meter. Details of the RHW 1.0 include:
Meets or exceeds all requirements of SAE J1667
Now available for sale in states where R.P.M. oil temperature are not a test requirement
Multiple wireless channels available
Channels may be changed on the printer, hand controller, and sensor head
Large bright alpha numeric color display (320 × 240 pixels)
Partial flow measurement technology
Self-calibration microcontroller-based operation
Menu driven operation for ease of use
Ability to search stored records in multiple fields
User can verify system accuracy with the verification filter
Test facility information stored and printed on test reports
Ability to read atmospheric temperature, relative humidity, and barometric pressure
In-Line System
Easy calibration and alignment. Surface mount and micro-processor technology.
Path length 22 inches to 6 foot (maximum)
Multiple retransmission outputs, 4-20 mA standard
Output in opacity, 0-100%
Corrects for ambient temperature and various levels of ambient light
Analog output and reset switch at the stack for diagnostics and alignment
Performs self-calibration and diagnostics
Model 6500: Full Flow and Partial Flow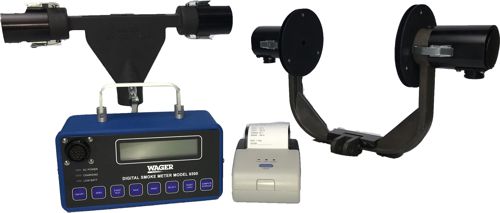 Perform "snap idle" or test under load with this lightweight portable unit.
Highly Reliable and Accurate
Easy to Operate
Low Maintenance
Very Light and Portable
Available in Export Version (220 V)
Model 7500: Full Flow and Partial Flow
The software provides simple screen prompts to step the user through the process. Fully equipped for SAE J1667 plus rolling and stall test. Many other special features. Three live sensor input connections with three additional available for future expansion.