Vitesco Emitec wins major order for electrically heated catalysts
14 March 2020
Vitesco Technologies (formerly Continental Powertrain Division) announced a "multi-million contract" from an undisclosed European vehicle manufacturer for the supply of electric heating elements for diesel catalytic converters. This Emicat® brand electrically heated catalyst (EHC), also referred to as "e-catalyst technology", will be used in two of the manufacturer's 48-volt hybrid diesel-electric van models. Start of production is scheduled for 2022.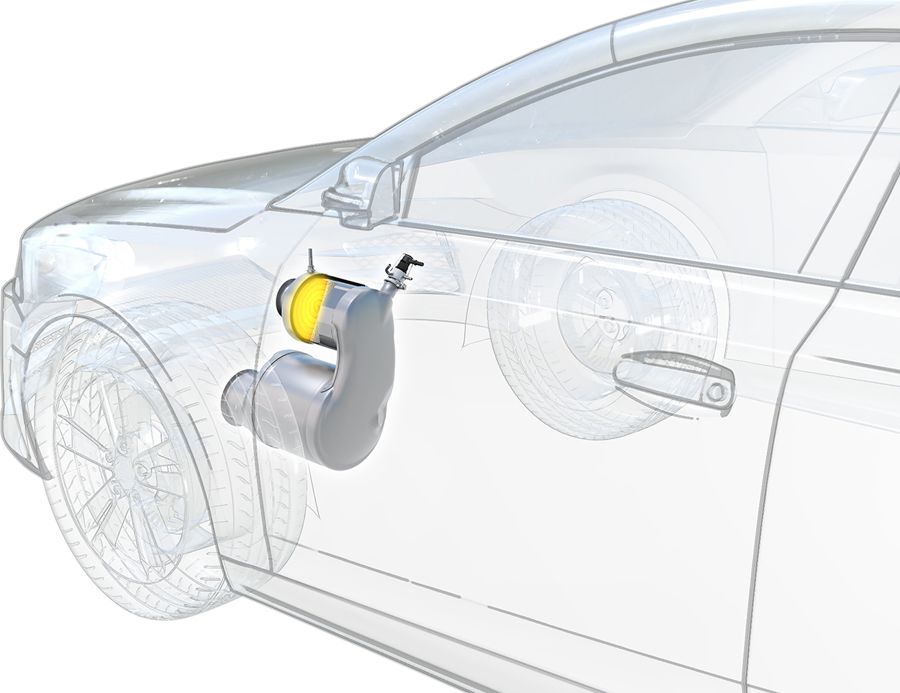 The vehicles will be prepared to meet the future Euro 7 emission standards, which are expected to strengthen the requirements to meet emission limits under all operating conditions during real driving. The Emicat EHC will allow to rapidly heat up the SCR catalyst to ensure emissions compliance under low engine loads, such as when the diesel engine produces little heat in slow urban traffic, or during cold start.
In vans equipped with 48-V mild hybrid technology, the current collected during regenerative braking can be used to heat up the catalytic converter system.
In tests conducted by Vitesco using a dedicated mild hybrid demonstration vehicle with a diesel engine equipped with a 4 kW Emicat EHC, NOx emissions dropped by 40% and CO2 emissions decreased by 3% over the WLTP test. In the slow "Traffic for London" cycle, NOx emissions decreased by 62%, and the efficiency of the SCR catalyst reached 97%.
The Vitesco contract marks the first high-volume application of the electrically heated catalyst technology. The Emicat EHC was originally developed in the 1990s by Emitec (now Vitesco Emitec) to control cold start emissions in California ULEV gasoline cars. However, the California LEV emission standards were eventually met without catalyst heating, through such measures as moving the underfloor catalyst to the close-coupled position or using a close-coupled pre-catalyst. Another limited scale application of the Emicat EHC was MY 2014 and later Audi 3.0 TDI V6 diesel engine [3279], where the electrically heated catalyst was used to support low temperature performance of the SCR catalyst.
Source: Vitesco Technologies