DTF calling to suspend excise tax on trucks as part of Covid recovery plan
19 May 2020
The Diesel Technology Forum (DTF) has called to suspend the US federal excise tax (FET) through 2021 for new heavy-duty commercial truck purchases as part of future economic stimulus packages in the wake of the COVID-19 economic crisis.
"Over the last two month's the nation has witnessed firsthand the vital role of the nation's trucking industry—the men, women and trucks on the road working to restock grocery store shelves and deliver essential medical supplies and personal protective equipment. Elected officials now have an extraordinary opportunity to give this industry a badly needed boost by suspending the FET through 2021. The FET layers on an average of $22,000 to the cost of a single new class-8 big rig, driving the 'out-the-door' price tag out of reach for many fleets and truckers who typically operate on razor thin profit margins and who don't always have easy access to credit or financing," said Allen Schaeffer, DTF Executive Director.
Diesel trucks are the workhorse of the heavy-duty transport that is responsible for most of the movement of goods—the lifeblood of the economy. While the Covid-19 crisis demonstrated that truck drivers are truly essential workers, the trucking industry is facing a period of unprecedented hardship, driven by the steep decline in freight demand. Truck drivers have recently organized a number of protest actions—including protest rallies in California, Arizona, Michigan, Illinois, and Washington DC—over decreased freight rates and working conditions during the pandemic.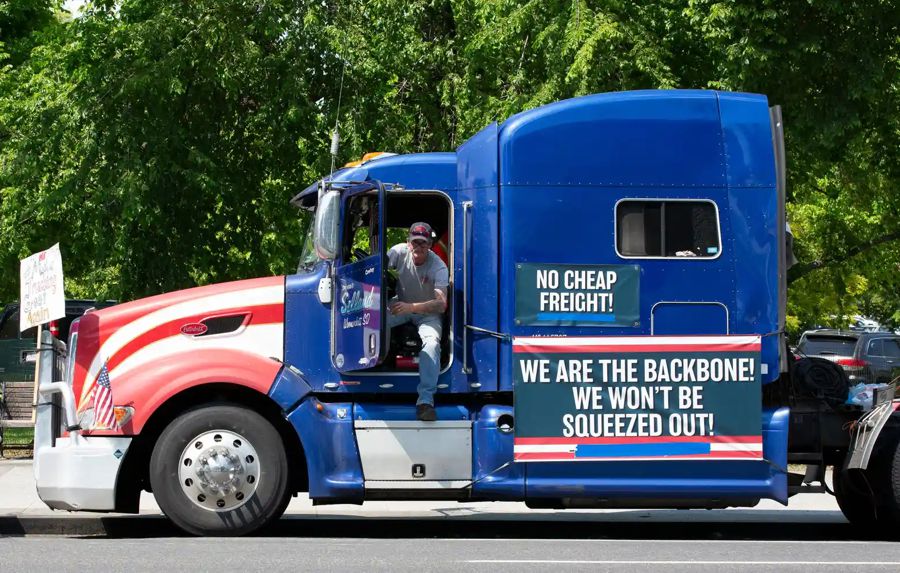 The US shipment volume by truck, rail, and air collapsed by 22.7% in April compared to April last year, and is down 25% from April 2018. It was the 17th month in a row of year-over-year declines, where the Covid-19 crisis came on top of a harsh freight recession that had started in late 2018. This decline in freight activity caused a depression in freight rates. For instance, truck drivers in the El Paso, TX area saw their freight rates drop from $2-$2.50 per mile to as low as $0.50 per mile.
"Boosting truck sales by temporarily suspending the federal excise tax on truck purchases is a great way to spark demand for U.S. truck production, boost employment and sustain truck dealers that support local communities while generating significant and lasting clean air and climate benefits," said the DTF.
Source: Diesel Technology Forum