Caterpillar unveils new 13-liter off-road engine platform
11 April 2023
Caterpillar announced the development of the Cat® C13D, a new 13-liter diesel engine platform for heavy duty off-highway applications. The engine was unveiled last month at the CONEXPO-CON/AGG show in Las Vegas.
Available for early OEM pilots in 2025 and scheduled for production in 2026, the Cat C13D engine is targeted for a wide range of off-highway equipment, including rock crushers, screeners, and grinders; trenchers; agriculture tractors, harvesters and self-propelled sprayers; woodchippers; material-handling equipment; and large industrial pumps.
The inline, six-cylinder Cat C13D engine will offer eight power ratings from 456 to 690 hp (340 to 515 kW) with up to 3,200 Nm of peak torque. By supplying comparable power and torque available from Caterpillar's current 13-, 15- and single-turbo 18-liter engine platforms, the Cat C13D platform provides an opportunity for OEMs to downsize the engine and simplify design, assembly, and supply chain requirements, Caterpillar said.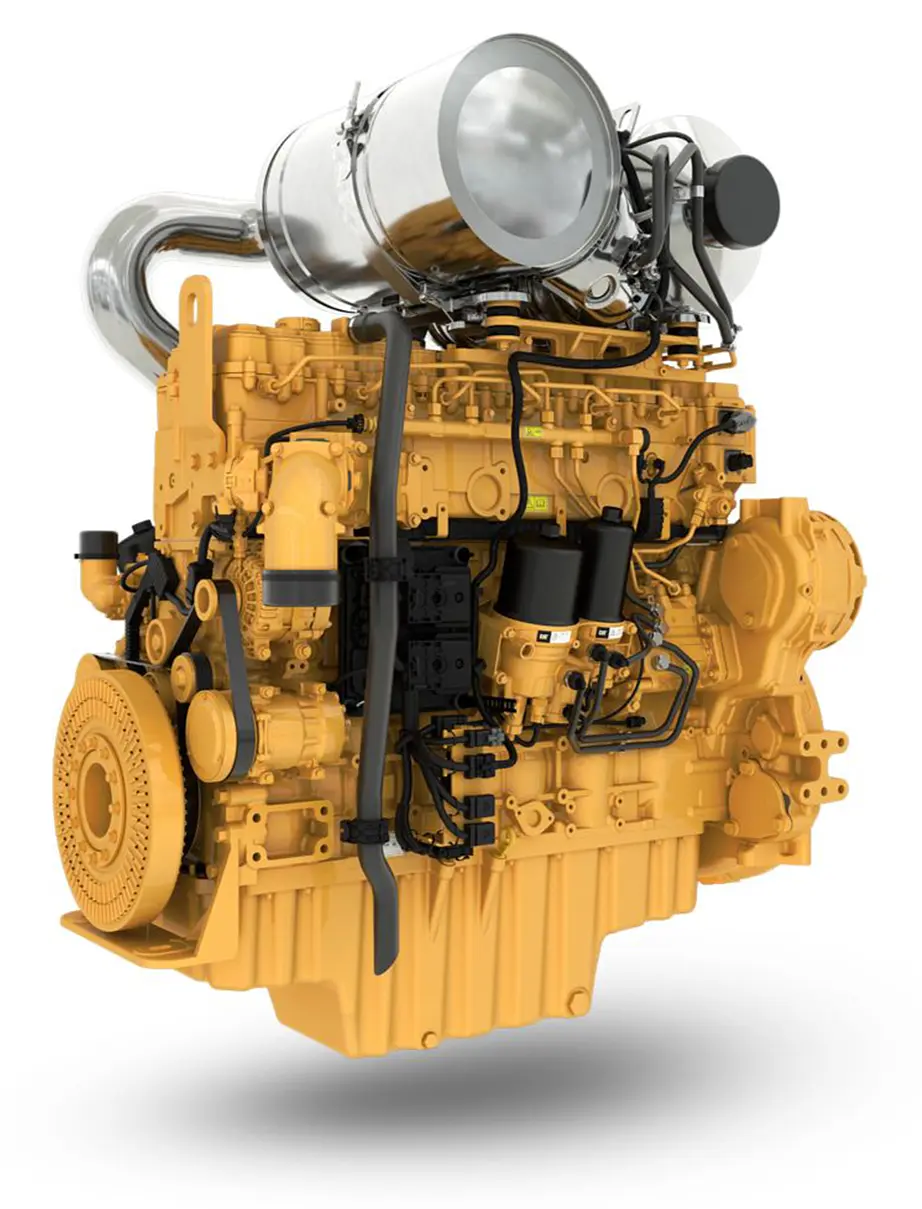 Engine mounted aftertreatment and cooling packs will also be available from the factory to reduce installation and validation costs. The C13D will meet the emission standards of higher regulated markets, such as EU Stage V, US EPA Tier 4 Final, China Non-road IV, Korea Stage V, and Japan 2014, with models available for lesser regulated markets. The aftertreatment system utilizes a catalyzed diesel particulate filter and high-efficiency urea-SCR technology, with no need for exhaust gas recirculation.
The new engine platform offers up to a 20% increase in power and up to 25% more low-speed torque over the previous generation of Cat engines in its power class, Caterpillar said. It is designed to perform at altitudes of up to 12,000 ft, which is twice as high as legacy Cat engines, and in extreme ambient temperatures as high as 140°F (60°C) and as low as minus 40°F (minus 40°C) with aids.
The C13D engine features an 18:1 compression ratio, a variable geometry turbocharger, and a common-rail fuel system with 'zero static leak' fuel injectors. Engine improvements also include integrating components and reducing the number of leak joints, by more than 45%. Together, the upgrades result in lower fluids consumption and extended service intervals as long as 1,000 hours.
The Cat C13D engine platform is compatible with renewable fuels such as 100% HVO, B100 Distilled Biodiesel, and even up to B100 Standard Biodiesel if the fuel meets Caterpillar requirements. The C13D core architecture is designed for the future development of natural gas and hydrogen fuel capabilities.
Source: Caterpillar