Cummins unveils new emission technology concept at the IAA Show
22 September 2018
At the 2018 IAA Commercial Vehicles Show in Hannover, Cummins introduced a new diesel emission system with a close-coupled selective catalytic reduction (SCR) catalyst, intended to achieve ultra low NOx emissions and a reduction in the carbon footprint.
"This innovative system allows further reduction in NOx and PM emissions, while simultaneously improving fuel efficiency," said Tim Proctor, Cummins Executive Director of Product Management & Market Innovation. Other innovative technologies under development by Cummins to reduce friction and parasitic losses will also continue to make the diesel engine even more productive and energy efficient. Additionally, the use of enhanced design tools and advanced materials such as composites will bring opportunities to reduce component weight while retaining strength, further enhancing vehicle productivity."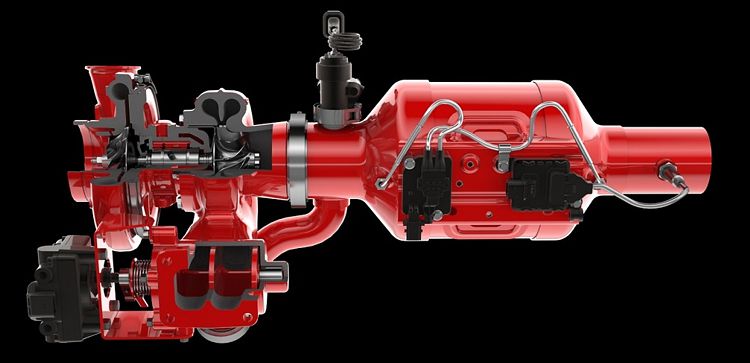 The concept emission control system—now under development by Cummins—combines turbocharged air management with a close-coupled SCR catalyst. The concept system consists of a Holset fixed geometry turbocharger with an integrated rotary turbine control (RTC) and a close-coupled unit with an SCR catalyst.
The integrated RTC enables exhaust gases to bypass the turbine stage and enter the close-coupled SCR unit after the gas has been injected with urea, using the new Cummins UL4 injector. This layout enables the exhaust gas at the SCR catalyst inlet to be 70°C hotter, compared to traditional aftertreatment systems, providing significant benefits for cold start and urban driving NOx emission reduction.
After the close-coupled SCR, the exhaust gas enters the Cummins Single Module™ aftertreatment system that consists of a particulate filter and the main SCR catalyst, which alone reduces NOx emissions by 97%, according to Cummins. The new emission control system is developed to assist in meeting future lower NOx limits, such as the future 0.02 g/bhp-hr NOx limit expected in California or the future Euro VII standards in Europe.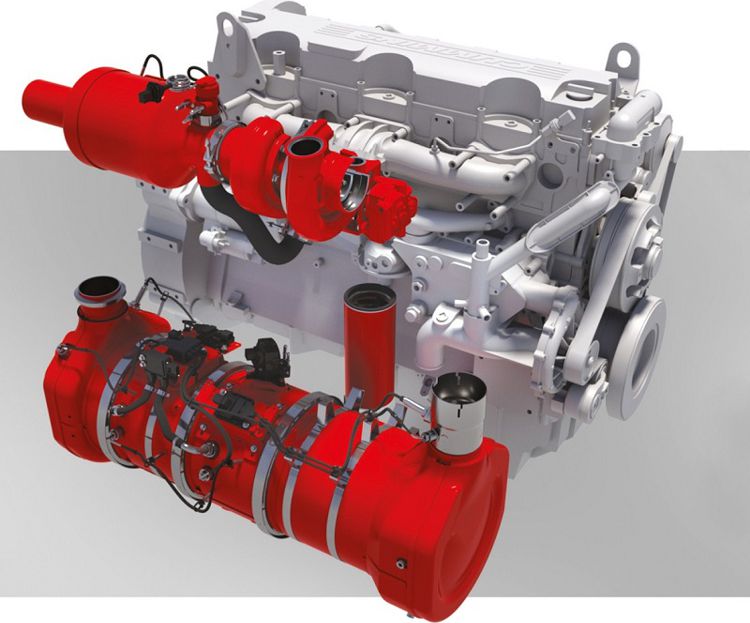 At the IAA show, Cummins also unveiled the Cummins PowerDrive hybrid system for Class 3-8 trucks. This "four-mode" hybrid drive can provide better economics in high-fuel cost scenarios and is able to switch, in real time, between fully electric, series and parallel modes.
Source: Cummins